Health Data Service Bus
The health data service bus offers a set of webservices to interconnect and interoperate diverse applications, thereby enabling aggregation of services.
The health data service bus is based on a service oriented architecture (SOA). It exposes webservices such as SOAP or REST as service providers. The message format can inlcude all forms of common data exchange formats such als XML (HL7 V3) or JSON.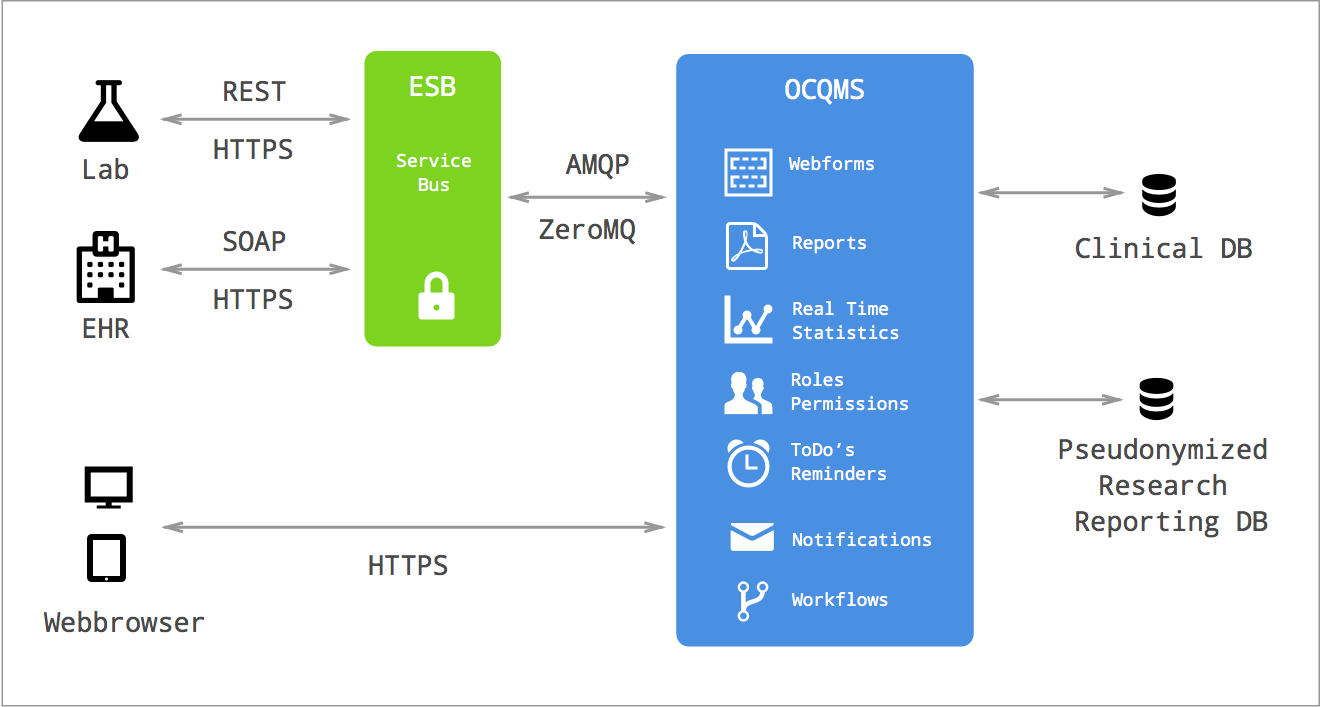 Learn more about OCQMS: www.healthdata.ai